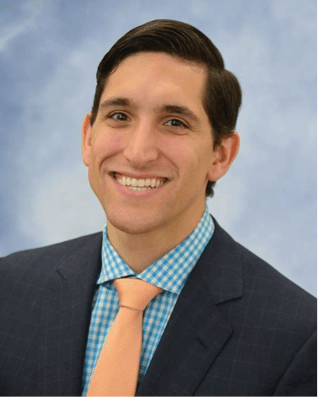 Giovanni Aldama graduated Magna Cum Laude with a BS in Biology at the University of Florida in 2013. He continued his education and graduated with his Doctor of Dental Medicine (D.M.D.) also from the University of Florida Dentistry in 2017. He chose dentistry because he never feared the dentist as a child and this intrigued him to pursue the dental field. Dr. Aldama enjoys working with patients to achieve their smile and working with his hands. He wants to strive to make each patient feel as comfortable as possible in the "horrific" dental chair.
Dr. Aldama participates in continuing education courses in all aspects of general dentistry with an added interest in pursuing dental implant seminars and furthering his knowledge on digital dentistry. Dr. Aldama was inducted into the Omicron Kappa Upsilon (OKU) Dental Honor Society. He is a member of various organizations and has won awards: Academy of General Dentistry Senior Dental Student Award Winner (2017), American Academy of Esthetic Dentistry Student Award of Merit (2017), DSG Clearwater Dental Lab Scholarship (2017), Quintessence Award for Clinical Achievement in Periodontology (2017).
In his free time, he enjoys being active and be outdoors, currently Dr. Aldama has taken a new interest in rock climbing. His favorite sports to play are volleyball and basketball. On his days off, he enjoys hiking and exploring new treks with his wife Victoria and their puppy Nala.