Bruxism, the technical name for grinding the teeth and clenching the jaw while sleeping, disturbs a lot of people and can lead to inflammation, pain, headaches, and can develop into larger oral health concerns. To upgrade the level of sleep in patients around the Knoxville, TN area, custom-made night guards are available at DentalWorks - Turkey Creek by our dentists that can protect the teeth and jaw. Created from superior materials than generic night guards, custom-made night guards from DentalWorks - Turkey Creek fit more snuggly, provide better protection, and last longer.
Reviews
"I had a wonderful first time experience. The entire staff was welcoming, warm and very professional. I felt like they genuinely cared by educating me about my oral hygiene needs, as well as me as a person, because we talked about life issues. I met Dr Borole through her project "Smiles for Hope" and what sacrifice of love her team gives! This office feels like family! I highly recommend."
- L.W. /
Google /
Oct 14, 2018
"This dentist office is amazing. Every time I go in they remember me, and things I have even done. Like another family. Dental hygienist I use there is so sweet. The front desk staff is amazing. They always look to help you or even find the cheapest routes for you too. I ended up getting my braces there, and the time flew bu with them because I never dread going in to the dentist. Most people do not like seeing the dentist, but I enjoy it cause the staff makes it a great experience. I highly recommend going here. If you haven't tried, definitely should give them a try."
- L.L. /
Google /
Oct 12, 2018
"Excellent dentist. Staff is always top notch"
- L.W. /
Google /
Oct 10, 2018
"This team is awesome. Very professional and very tuned to their patients and their needs. Highly recommend on every level."
- S.S. /
Google /
Oct 05, 2018
"This is the first dentist's office I've been to where I don't dread my appointment. The staff is so incredibly friendly and Dr. Borole is very nice and professional. My hygienist remembers me and what we talked about the previous appointment. I never have to wait or pay anything additional from my insurance. The location is convenient and I highly recommend!"
- S.G. /
Google /
Sep 20, 2018
Previous
Next
Our dentists will make physical impressions of the patient's upper and lower teeth and take dental X-rays, which will be given to a dental laboratory near DentalWorks - Turkey Creek. The custom night guard will be created from superior quality materials and sent back to our dentists at DentalWorks - Turkey Creek in Knoxville, TN. The patient will have their new night guard checked and fitted by our dentists, who may make small adjustments for a comfortable fit.
While fitting the night guard, our dentists will give each patient more detailed care information on how to clean and store their night guard. With ideal care, a night guard can be used for 1 - 3 years. The patient should clean the mouth guard before and after each use. Our dentists at DentalWorks - Turkey Creek will assess for general wear at the patient's annual dental exam and decide when the night guard needs to be repaired or replaced.
Some or all of the cost may be covered by dental insurance if the patient has obvious wear on their enamel from grinding and clenching. DentalWorks - Turkey Creek can determine every patient's benefits through their insurance company to figure out the patient's out-of-pocket bill. For patients who do no have insurance or if their insurance company does not pay for the cost of a night guard, our dentists at DentalWorks - Turkey Creek accept many forms of payment and offers financing plans.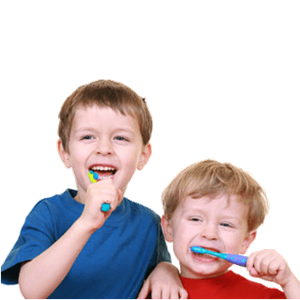 A custom-made night guard from our dentists at DentalWorks - Turkey Creek can stop you from grinding and clenching your teeth and jaw while you sleep and prevent you from waking up with mouth pain and a headache. Get a better night's sleep and protect your teeth and jaw from bigger concerns with a custom-made night guard by our dentists.
Related Procedures