If a tooth is creating acute discomfort, infection, or pain, it may be dying or weakened beyond treatment and may need a dentist to remove the tooth. An extraction is sometimes done in an emergency after an accident or the extraction can be scheduled to avoid a concern, like having the wisdom teeth removed to prevent an impaction. A simple extraction can be chosen if the tooth can be seen above the gumline, however a surgical extraction is required if the tooth is still below the gumline. To assist each patient in deciding if they require a surgical or simple extraction, our dentists at DentalWorks - Turkey Creek in Knoxville, TN will use digital X-rays and perform a physical exam to predict any concerns.
Reviews
"Great job!"
- D.G. /
Google /
Nov 23, 2018
"Awesome and very friendly team! Everyone was so nice and caring. I was a new patient coming in with a cracked tooth. I had an enormous amount of pain, and they were very gentle. Dentist provided me a couple options and provided me her best opinion with pros and cons. The doctor even provided me with a contact number to call her directly if my pain became too intense over the holiday weekend. Highly recommend. Dr. Borale is wonderful! Donna, in the front office, was the best!"
- J.A. /
Google /
Nov 21, 2018
"Very friendly..Great smiles.."
- K.R. /
Google /
Nov 16, 2018
"The staff at DWTC made me feel like a very valued patient. From the check in to check out, I was treated with dignity and professionalism. The technicians deployed some very innovative procedures which allayed some dental hang ups I had for years. And the dentist went to great lengths to explain the recommended dental treatment plan I would require. Although this was my first visit to this dental clinic, I was immediately accepted and treated as a long time customer. I will make this my permanent dental home and will recommend it to all my relatives and friends. Thank you DWTC for making my dental visit so comfortable."
- R.L. /
Google /
Nov 16, 2018
"My hygienist, Cindy, is amazing. You can actually fall sleep in her chair while getting your teeth cleaned. Afterwards, my teeth fell soooooo clean! The office staff and dentist are top notch!!"
- D.S. /
Google /
Nov 16, 2018
Previous
Next
Before a simple extraction, a local anesthetic is generally applied to numb the treated area, then our dentists loosen the tooth and extract the entire tooth from the jawbone. Our dentists will delicately detach the tooth out of the gum tissue and ligaments, and next our dentists will rinse out and stitch the socket. Before a surgical extraction, the patient is often offered local anesthesia and sedation or the patient is put under with general anesthesia. To extract the tooth, our dentists must surgically cut past the gum tissue and bone. If needed, our dentists will cut the tooth into sections for simpler extraction. After the tooth is extracted, the tooth socket will be washed and stitched close.
After a simple or surgical extraction, a blood clot will form in the socket of the removed tooth that the patient should keep uncontaminated and check for indications of disease. Our dentists may suggest over-counter pain medication to help any pain after the treatment or our dentists may write a prescription painkillers. Patients generally follow a liquid or soft foods diet for for a while after the procedure. Patients need to be cautious brushing their teeth to avoid opening the socket while it recovers. The bone and gums typically begin to heal 7 - 14 days after the tooth extraction, however it may be as much as 6 months before the mouth is completely mended.
If the extraction is not optional, part or most of the cost will generally be covered by insurance. The coverage may change based on whether the patient needs a simple or surgical extraction, so DentalWorks - Turkey Creek will check the patient's benefits and out-of-pocket expenses. DentalWorks - Turkey Creek in Knoxville, TN works with several financing plans and our dentists accept several payment options.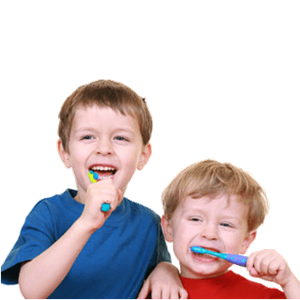 Whether you need your wisdom teeth extracted or if you need an emergency extraction after an accident, please contact DentalWorks - Turkey Creek in Knoxville, TN to discuss your options. Our dentists can help you with simple or surgical extractions for your dental health.
Related Procedures